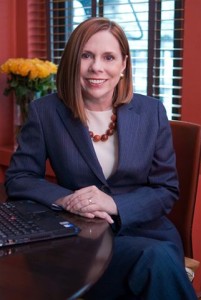 People often ask me, "How do you differ from the other coaches out there?"
I say:
"Few, if any, coaches bring all of the following to the coaching experience."
10+ years as a senior corporate executive managing millions of dollars and thousands of employees in a variety of direct line roles. Also not-for-profit leadership and entrepreneurial start-ups.
10+ years as an executive coach, management consultant, career coach, and leadership trainer for C-level, senior and mid-level managers and leaders, as well as teams in industries such as digital marketing, high tech, finance, real estate, advertising and media, fashion and consumer products. Worked with organizations and individuals for many years as they experienced advancement and new challenges.
Launched three entrepreneurial ventures including my coaching business and a general store in East Hampton, NY.
Customized coaching. No set formulas, strict models or programs. Each person brings different needs and desires to an assignment. Why would I offer them a cookie cutter approach?
Graduate level education in human behavior with a specialization in workplace issues and interventions.
Trained specifically as an executive coach, not a life coach.
Manhattan, NYC office that is private and convenient. There is also the option of traveling to your workplace. Phone sessions are possible, though most clients choose the laser focus a dedicated office meeting can provide.
Myers-Briggs Type Indicator (MBTI) certified. Instrument administered and interpreted in a way many individuals and teams have never experienced.
Individuals and teams coached.
Updated and proven approach for job search clients.
Touch base calls and emails between sessions encouraged.
Seen as an expert. Regularly quoted and interviewed by such outlets as CNN, Wall Street Journal, e-financials, AM NY, and New York Post.
Publish twice-monthly Competitive Edge Report.